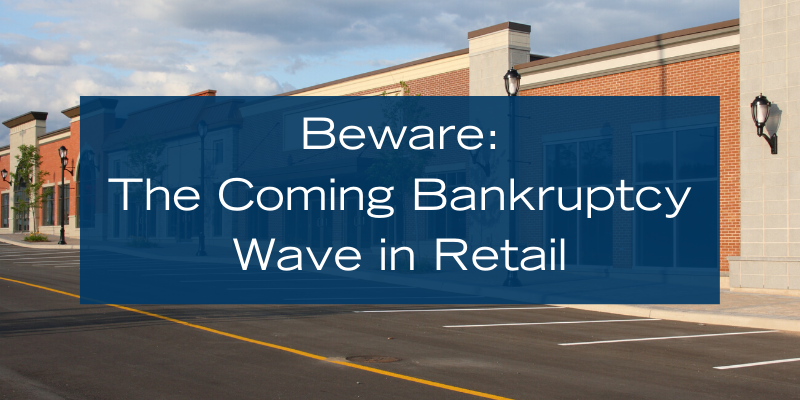 As the impacts of the COVID-19 pandemic continue to reverberate throughout the economy, the industries that appear to be especially hard-hit are the apparel and footwear retailers operating physical storefronts.
With most states implementing stay at home orders, thus deeming the closure of all but essential businesses, many retailers have been forced to either shutter storefronts or have seen foot traffic reduced to a fraction of the normal volume. Few have been able to transition to online ordering with available fulfillment centers.
Millions of Americans have joined the ranks of the unemployed over the past month - in numbers not seen since the Great Depression. Additionally, millions more have seen a decrease in their hours and/or paychecks.
This has forced many retailers to face a new reality, where customers either cannot access physical storefronts or must overcome a fear of the virus to do so. Many potential customers also lack the discretionary income to make purchases beyond essential items for the time being.
Inevitably, these forces will lead to a wave of commercial bankruptcy filings in the coming months by apparel and footwear retailers. Their goal will be to either liquidate assets or reorganize their debt structures to emerge from the crisis in a healthier financial position. This places trade creditors in the unenviable position of potentially being forced to accept a fraction of what is owed through the bankruptcy process, and in some cases to receive nothing.
Upon receiving a notice that a customer has filed for relief under the Bankruptcy Code, a creditor should immediately seek the advice of counsel to discuss options and how best to protect the creditor's rights.
Options may include, but are not limited, to a Reclamation claim for goods sold, delivered to and received by your customer in the twenty (20) days prior to bankruptcy filing, pursuant to 11 U.S.C. §503(b)(9). A creditor may be entitled to priority status for the monies owed which substantially increases the likelihood that the claim may be paid in full. Further, a trade creditor may have rights as a "critical vendor" which also affords the creditor the potential to receive payment in full, in exchange for an agreement to continue supplying the retailer on specified business terms.
Weltman, Weinberg & Reis has a dedicated team of bankruptcy professionals ready to assist you in the event of a bankruptcy filing by any of your customers. We offer a full suite of bankruptcy services to our clients on a nationwide basis. If you feel you may be in need of services or a consultation, please don't hesitate to reach out.
This blog is not a solicitation for business and it is not intended to constitute legal advice on specific matters, create an attorney-client relationship or be legally binding in any way.