Without a proper probate recovery strategy in place, you may be passing up an opportunity to recover thousands of dollars in unpaid accounts each year. By utilizing the probate system, you can recoup your outstanding receivables – at no additional risk to your brand. Our probate team is extremely knowledgeable in the unique laws of the many probate courts, and will file your claim in a timely manner to ensure your interests are always protected and your recovery potential is maximized.
Our probate recovery group is comprised of experienced estate specialists and support staff – each of whom participates in a three-part annual certification program. The program includes training on grief sensitivity, customer service, and the many unique laws that govern probate nationwide.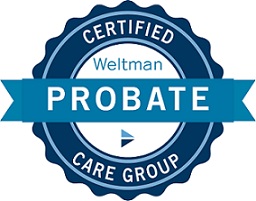 For every account placed with the firm, we perform a daily systematic date-of-death check to identify decedent accounts. Any positive results are immediately flagged and directed to the probate department, allowing your accounts to be treated seamlessly and with utmost efficiency.
Our dedicated estate specialists utilize multiple tools and resources to effectively locate information and assets. Our ability to locate and communicate with borrowers while simultaneously searching for an estate has allowed our clients to streamline their recovery efforts by working with a single agency versus multiple vendors.
We offer a variety of fee structures to meet our clients' needs, including a contingent, hourly, and flat fee basis. We can assess your specific project needs and then build a fee structure that fits within your set budget.