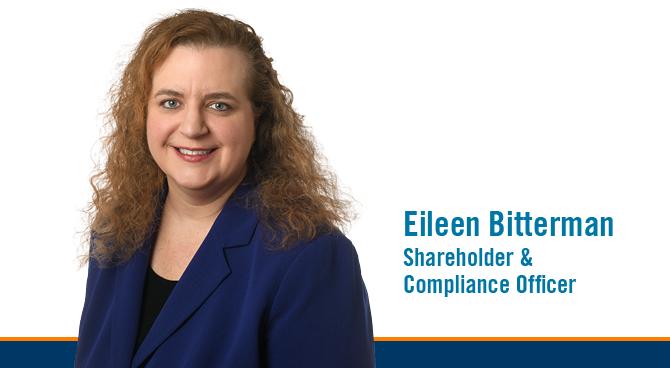 We want predictable results as much as you do. That's why we are always building upon our firm's policies and procedures to help ensure strict compliance with all federal and state laws and regulations.
In the financial services and creditors' rights industry, regulatory compliance is paramount. Weltman has been committed to conducting all business in accordance with the highest legal, ethical, and moral standards since its inception in 1930. We have an in-house compliance officer and fully staffed compliance audit department, which continues to grow to match the needs of the firm and the firm's clients, as well as the demands of an increasingly regulatory environment. We have developed hundreds of standard operating procedures, a document review program, a complaint analysis and response system, sophisticated tracking and reporting tools, and dozens of proprietary training programs covering FDCPA, SCRA, TCPA, and other applicable state and federal laws and regulations.

Our compliance audit team includes:
Three attorneys
A director of audit
A compliance program manager
A client audit supervisor
Two client audit staff members
An executive administrative assistant
…and every single Weltman employee.
Each and every one of our employees receives mandatory compliance training at the time of hire, annually, and on an ongoing basis. Additionally, we closely monitor and routinely audit the actions of our employees and third-party service providers to ensure they meet or exceed all state and federal laws and regulations, as well as our clients' individual requirements. We also facilitate numerous client audits every year, demonstrating firsthand our commitment to our clients' regulatory and security needs. Our clients are welcome to visit our offices, or audits can be conducted remotely through our proprietary password-protected website
eClientNet
.
We have no higher priority than ensuring our operations protect the firm, our clients, their consumers, and their sensitive information from any undue risk. Learn more about our security programs and credentials
here
.