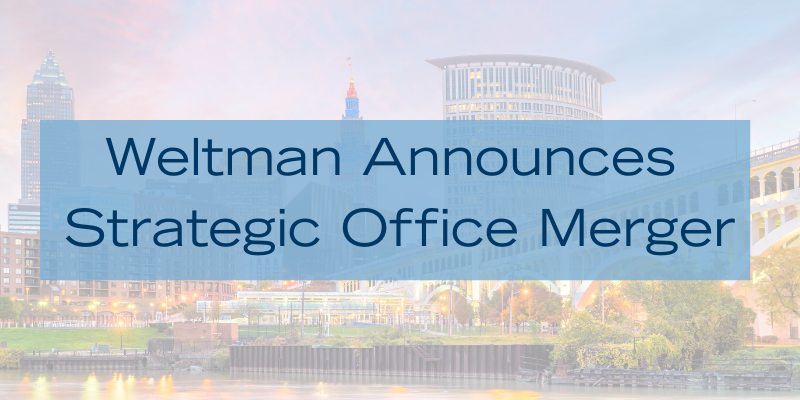 Weltman, Weinberg & Reis Co., LPA (Weltman), a full-service creditors' rights law firm entering its 90th year of client service, is pleased to announce the merger of its two Cleveland offices. Just ten minutes south of downtown Cleveland, the firm's headquarters has completed construction and renovations to welcome staff from the downtown Lakeside Avenue office.
The centralized office, at 965 Keynote Circle, Cleveland, OH, 44131, will now house more than 300 employees, in an effort to streamline the firm's Mission of operating as a full-service creditors' rights organization. The decision to consolidate the two offices stems from an attempt to improve efficiency and operational excellence. Moreover, the move will reduce overhead expenses in operating two offices within such a close radius.
"It was important to look at every option to best evolve our business," said
Scott Weltman
, the law firm's managing shareholder. "Merging the two offices was the next logical step to best serve our industry. We will now have the ability to work more aptly while freeing up resources to better invest in the firm, our employees, and the services we provide to our clients – allowing for enhanced flexibility and improved strategic planning for years to come."
The merge will lend a hand in fostering better communication, comradery, and employee engagement. "We are so grateful for our staff's flexibility and excitement with this move. It wasn't an easy decision to leave the downtown area after decades of operations there; however, it will ultimately benefit our employees in a multitude of ways – from parking and accessibility to collaboration and meaningful interaction. We're excited to have the ability for more face-to-face conversations," stated
Carolyn Paris
, director of human resources.