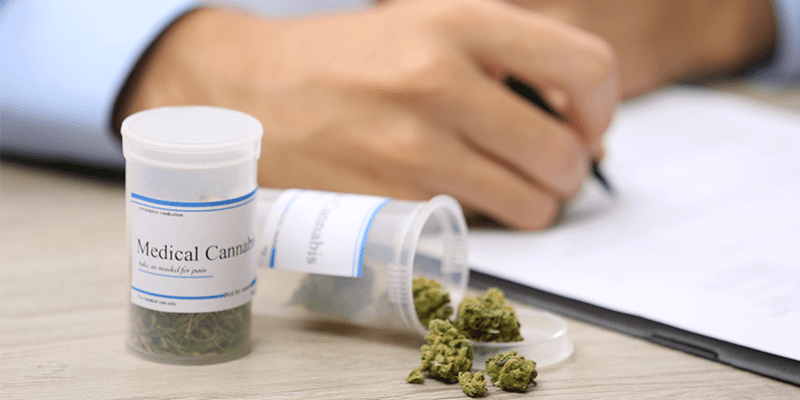 On September 25, 2019, the U.S. House of Representatives voted 321-103 to pass the
Secure And Fair Enforcement (SAFE) Banking Act
(HR 1595). While the fate of this Bill is uncertain in the U.S. Senate, the Bill has the ability to affect massive changes to the burgeoning cannabis industry by allowing access to traditional financial services.
Although 33 states have legalized marijuana for either medical or recreational use, cannabis is still illegal under Federal Law. Cannabis is classified as a Schedule I drug that carries significant penalties for banks looking to do business with marijuana-related businesses. Currently, federal banking regulators can legally charge banks that do business with marijuana-related businesses with money laundering or other serious financial crimes. This discord between state and federal law has largely shut marijuana-related businesses from traditional banking relationships. The lack of access to banking thus results in marijuana-related businesses dealing primary in cash and being more susceptible to everything - from fees and penalties to robbery and embezzlement.
The SAFE Banking Act is an attempt to reactivate the protections of the Cole Memorandum of 2013. On August 29, 2013, United States Deputy Attorney General James M. Cole issued the U.S. Department of Justice Memorandum to all U.S. Attorneys regarding the federal prosecution of marijuana-related offenses. The Memo stated that, given its limited resources, the Justice Department would not enforce federal marijuana prohibition in states that "legalized marijuana in some form and ... implemented strong and effective regulatory and enforcement systems to control the cultivation, distribution, sale, and possession of marijuana," except where a lack of federal enforcement would undermine federal priorities (such as preventing violence in marijuana cultivation and distribution, preventing cannabis-impaired driving, and preventing marijuana revenues from going to gangs and cartels). The Cole Memorandum was eventually rescinded by U.S. Attorney General Jeff Sessions in January 2018.
The fate of H.R. 1595 would have significant implications for some geographic areas. While cannabis is currently illegal for any purpose in Indiana, it is legal in some forms in Ohio, Illinois, and Michigan:
•
Cannabis has been approved for medical use in Ohio pursuant to House Bill 523.
•
The Illinois General Assembly passed the
Compassionate Use of Medical Cannabis Pilot Program Act
in 2013, thereby legalizing medical use. On May 31, 2019, the Illinois General Assembly passed the Illinois Cannabis Regulation and Tax Act, legalizing recreational marijuana starting on January 1, 2020.
•
In November 2008, the Michigan Compassionate Care Initiative (appearing on the ballot as Proposal 1) was approved by Michigan voters. Moreover, on November 6, 2018, Michigan voters approved The Michigan Regulation and Taxation of Marihuana Act making Michigan the 10th state to legalize cannabis for recreational use.
The Summary text of H.R. 1595 goes a step beyond the Cole Memorandum, in that it specifically prohibits a federal banking regulator from penalizing a depository institution for providing banking services to a legitimate marijuana-related business. Specific actions prohibited would ban a regulator from:
•
terminating or limiting the deposit insurance or share insurance of a depository institution solely because the institution provides financial services to a legitimate marijuana-related business;
•
prohibiting or otherwise discouraging a depository institution from offering financial services to such a business;
•
recommending, incentivizing, or encouraging a depository institution not to offer financial services to an account holder solely because the account holder is affiliated with such a business;
•
taking any adverse or corrective supervisory action on a loan made to a person solely because the person either owns such a business or owns real estate or equipment leased or sold to such a business; or
•
penalizing a depository institution for engaging in a financial service for such a business.