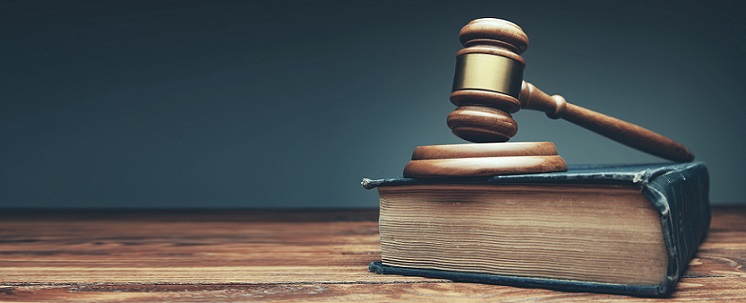 On Monday, July 29, 2019, Illinois Governor J.B. Pritzker signed House Bill 88, known as the
Consumer Fairness Act (the Act)
, which reduces the applicable interest rate from 9% to 5% on consumer judgments of $25,000 or less. The Act also reduces the time from 26 years to 17 years to enforce judgments stemming from consumer indebtedness. The Act applies to judgments of this type and is effective starting January 1, 2020.
The Act amends 735 ILCS 5/2-1303, which is the relevant portion of the Illinois Code of Civil Procedure, applicable to interest on money judgments. Section (b)(1) is amended to specifically define "consumer debt" as indebtedness incurred by a "natural person primarily for personal, family or household purposes." This section also defines a "consumer debt judgment" as "the judgment recovered in any court against one or more natural persons arising out of a consumer debt." Section (b)(2) states a consumer debt judgment of $25,000 or less draws interest at the rate of 5% per annum. As section (b)(4) states, these provisions apply only to consumer debt judgments entered after the effective date of the Consumer Fairness Act – January 1, 2020.
However, the Act specifically exempts certain kinds of indebtedness. Judgments "entered where the debt is guaranteed by or contains a joint and several liability provision between a natural person and a business," are not within the scope of "consumer debt judgments." In other words, if the judgment entered is pursuant to a personal guaranty on a commercial loan or entered based on principles of joint and several liability with a business, these provisions do not apply.
In addition, the Act shortens the period a judgment creditor can enforce its consumer debt judgment – 17 years. The Act amends 735 ILCS 5/2-1602(a) to state that a consumer debt judgment may be revived by, "filing a petition to revive the consumer debt judgment no later than 10 years after its entry and by serving the petition and entering a court order for revival as provided in this section." This change to Section 2-1602(a) is important, as a judgment creditor must revive their consumer debt judgment no later than 10 years after it was entered.
Entities that hold consumer debt need to take note of these important changes, given the nuances contained in the Act. First, the rate reduction on consumer debt judgments apply to amounts of $25,000 or less, and only to judgments entered after January 1, 2020. Therefore, interest continually can be assessed at the rate of 9% per annum on all consumer judgments entered before this date. Second, the changes to the revival of judgment provisions do not appear to have a limitation on the amount. Therefore, all judgment holders of consumer indebtedness should seek to have any dormant judgments revived – before the Act's effective date – entered up to 10 or more years ago. Otherwise, enforcement of the consumer debt judgment will be barred.