\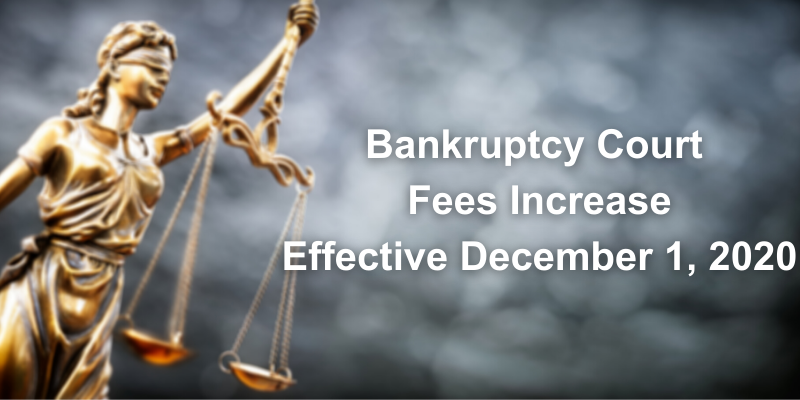 At its March 2020 session, the
Judicial Conference of the United States
approved inflationary adjustments to certain fees, including some on the bankruptcy court miscellaneous fee schedules.
Of particular note, the filing fees for the following motions will increase from $181 to $188:
To terminate, annul, modify, or condition the automatic stay;
To compel the abandonment of property of the estate
To withdraw the reference of a case or proceeding
To sell property of the estate free and clear of liens under sec. 363(f)
Click here
for the complete list of the specific fee increases.

These changes are scheduled to become effective on December 1, 2020.
This blog is not a solicitation for business and it is not intended to constitute legal advice on specific matters, create an attorney-client relationship or be legally binding in any way.