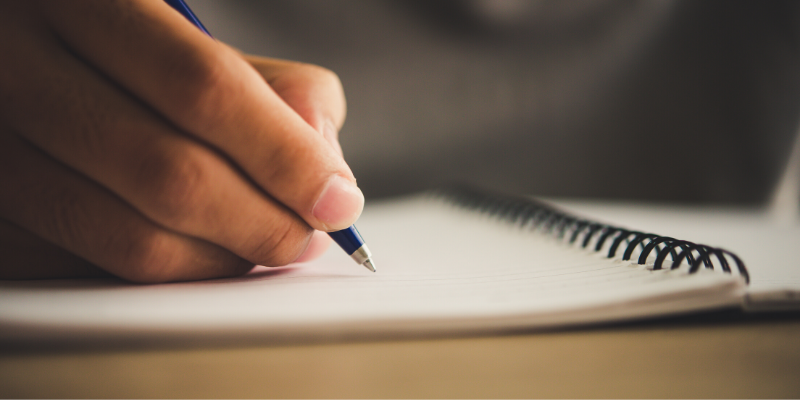 On October 23, 1979, I showed up for my first day of work at Weltman, Weinberg & Reis. I am sharing some history and thoughts after 40 years with the firm.
After obtaining my law degree at The Ohio State University Moritz College of Law, I spent my next year working for a sole practitioner in general practice in Columbus. While many of my law school peers were doing legal research for big law firms or corporations, I was happy to be handling cases and learning from a very adept trial lawyer. Sitting second-chair at his trials, I would watch as his case often would be in trouble due to his lack of preparation, but then he would make a brilliant tactical maneuver and win. What I learned from watching him was priceless. Unfortunately, the $10,000 salary he was paying was not enough to keep me there long.

Alan Weinberg sued one of my clients on a bad check written by my client's partner. After resolving the case with Alan, I called and told him that I was thinking of moving back to Cleveland, my hometown, and asked whether he knew of anyone who might be looking to add a new attorney. He told me to send him my resume, and here I am at WWR 40 years later.
In 1979, the firm had a single office in a building on Public Square in Cleveland, (which is now a parking lot), and perhaps 60 employees. Almost none of the cases were more than two counties away from Cleveland.
My training consisted of the following: I sat next to Mel, a collector, for about 20 minutes while he made collection calls. Then Kim, who was about 18 years old, showed me how to find the file cards in the trays. The history notes were hand-written on the back of the file card. When the back of the card filled up, we stapled another page to the back (make sure you staple from the front). If we received a payment, we sent the card and the check to the bookkeeping department, which hand-wrote the payment amount and the new balance on the card's front side. Entering history notes or applying payments on the computer would not come until about 10 years later. My training lasted about a half-hour. Then
Al Reis
handed me a stack of files to handle. The firm has come a long way in its training process since then.
The firm was one of the first law firms in the country to have a computer. The IBM mainframe computer filled an entire room, and we had a box-like terminal on our desks. The innovation of PCs wouldn't arrive until the 1990s. About the only thing the mainframe computer did for us was to identify the file number. I remember entering a name and pressing "enter." A small, light illuminated next to the words "input inhibited." While the computer was thinking, I could go to the restroom and come back, and the computer was still thinking. Then it would indicate the file number so I could find the file card in the trays.

At the end of each day, the attorneys would gather in
Bob Weltman
's office, and he would hand out the files scheduled for hearings the next day. On perhaps my third day with the firm, Bob gave me a pretrial to handle in East Cleveland Municipal Court on a MasterCard debt. The debtor's attorney and I sat at Judge James DeVinne's desk in his office. The judge looked at me and said, "How much will you settle for?" I responded, "Settle? But he owes the money. My client is entitled to a judgment for the full amount!" The judge then picked up his phone and dialed. (Phones had dials in those days. We still say we "dialed" a number, although we push buttons). The judge called Bob and said, "Bob, I have a fresh-faced young attorney sitting here saying he won't settle." I heard Bob's voice yelling through the phone, saying, "I told those guys 100 times to settle those cases!"
About five weeks after I started with the firm, an important attorney meeting was scheduled. The attorneys attended -- all six of us. The issue was that the postal workers were about to go on strike. Bob said, "How are we going to mail our lawsuits and garnishments to the courts?" I remember thinking (but not saying), "Why are you asking us? You are in charge. You have built a very successful law firm. I'm sure you'll think of something." Then I saw in Bob's eyes that he didn't know what to do and he needed ideas from us. I felt a jolt, although I kept my usual poker face. Bob may be a smart businessman, but that doesn't mean he will always have a ready solution for every issue. I then understood that there is more to being a law firm attorney than merely showing up and handling files. It's up to all of us, even the newest attorney, not only to fulfill our assigned tasks timely and professionally, but to think like an owner. If problems arise, we must all take part in finding solutions. Better yet, while doing our daily tasks, we must be alert and anticipate problems so the firm can act proactively.

Over the years, the firm became the industry's leader and expanded its footprint into six other states while adding practice areas. The firm created administrative departments with
non-attorney directors and management staff t
o achieve the professional, smooth-running operation it is today.
In the
real estate department
, we experienced uncontrolled growth through the 1990's and early 2000's and added the real estate practice to all of our states. New referrals were flying in on a new invention called the fax machine. We had trouble hiring and training staff fast enough back then. The Hewlett Packard computer had not been designed to service foreclosures, resulting in many problems. Once we implemented enhanced technology and an organized training program, those problems disappeared.
I remember when I was a kid watching the Jetsons cartoon show about a space-age family. Now, we have technology such as email, Skype, optical imaging, and artificial intelligence, much of which could only be in a cartoon back then. No one expected it would ever be real. Technology has opened vistas of enhanced ways to do business and practice law.

The breakneck pace of change brings new problems that never would have existed 40 years ago. Issues about security, privacy, compliance? Those terms were barely an afterthought back then. Now they are in the forefront of almost everything we do.

Throughout the years, I have seen people leave the firm to jump to other opportunities. They often ended up regretting those moves and asked to return.
Over 40 years, I have had a multitude of people working with me. The current staff is by far the best I have ever worked with, and I am taking this opportunity to recognize and thank them for supporting a department in which I can feel so much pride. It is truly a pleasure to come to work every day and to work with them.
The most important thing I have learned over my 40-year career is that business, as usual, is not guaranteed. Difficult challenges can arrive unexpectedly. It takes flexibility and persistence to endure.