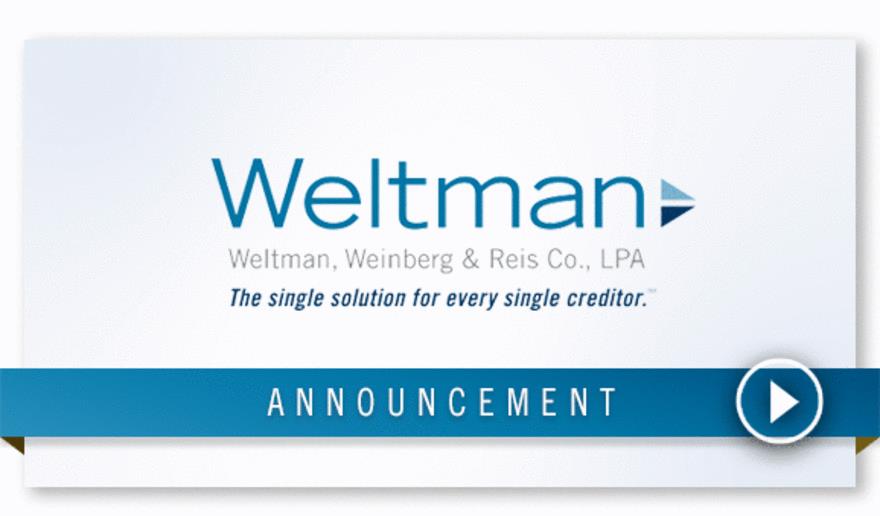 Weltman, Weinberg & Reis Co., LPA (Weltman), a full-service creditors' rights law firm now in its 89
th
year of client service, is delighted to announce the launch of its newly redesigned website, weltman.com. A new responsive mobile-friendly site is also available on smartphones, tablets, and other mobile devices.
"From the onset, it was crucial that the website provided a user-friendly experience that included ease of navigation and a logical flow. With a heavy emphasis on our professional approach, it became clear that our dedicated employees ought to be the foundation upon which everything was built on. Following that, we highlighted the best-in-class services that our people provide, making Weltman the solution for every single need," said Chris Kimes, Director of Business Development at Weltman.
The website now offers an industry-leading design, a professional approach, and more intuitive navigation. The design places the firm's attorneys and other employees in the spotlight, and highlights new features such as case studies, upcoming events, and videos on each of the primary focus area pages. The website also offers greater functionality by allowing users to filter publications by multiple search criteria, so articles and other resources on trending creditors' rights topics are easily found. Additionally, each of the firm's 60 attorneys – along with firm leadership – received a brand new biography that utilizes a more personal story-telling format.
In 2018, the firm rolled out an extensive branding campaign which simplified the firm's moniker to "Weltman" and introduced a new tagline: "The single solution for every single creditor." As the final step in the rebrand initiative, the new website completes the firm's new identity and further solidifies their leadership within the creditors' rights industry.