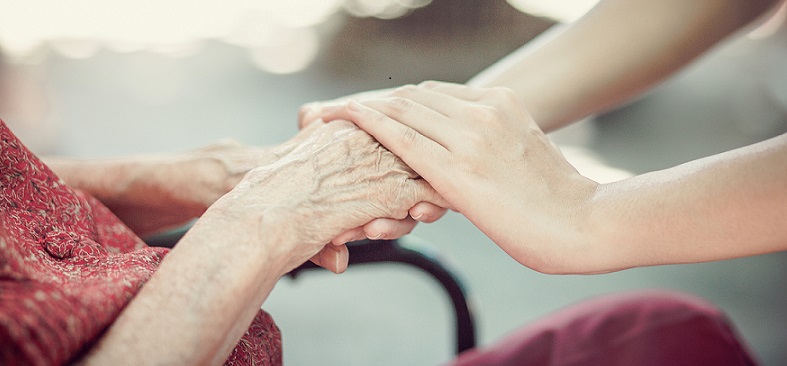 Ohio's Adult Protective Services statutes have long been on the books, however, few changes have been implemented as those that became effective March 20, 2019. Healthcare providers, creditors, lending institutions, and other individuals that regularly interact with elderly citizens will need to abide by newly expanded mandatory reporting requirements, along with a few other provisions of note.1

These legislative changes come in the face of the 1-2 million elderly U.S. citizens that suffer from abuse annually.2 It is likely that these numbers are in fact much higher, as it is estimated that only 20% of abuse cases are ever reported. "By the year 2050, 20% of the country's population is expected to be 65 years of age or older, and the fastest growing segment of the population are those older than 85 years of age."2 This is often a quiet crime, with little data available to help create a solution to the growing problem.

The term "abuse"3 is defined as "the infliction upon an adult by self or others of injury, unreasonable confinement, intimidation, or cruel punishment, with resulting physical harm, pain, or mental anguish." When abuse is suspected to occur to an "adult"4 under Ohio law, the new law requires it to be reported by a specific list of mandatory reporters. An adult is defined as:
Any person sixty years of age or older who is handicapped by the infirmities of aging;
Any person who has a physical or mental impairment which prevents the person from providing for their own care or protection; and
Any person who resides in an independent living arrangement.
The suspicion of abuse includes "exploitation," or the unlawful or improper act of a person using, in one or more transactions, an adult or an adult's resources for monetary or personal benefit, profit, or gain, when the person obtained or exerted control over the adult or the adult's resources in any of the following ways:
Without the adult's consent or the consent of the person authorized to give consent on the adult's behalf
Beyond the scope of the express or implied consent of the adult or the person authorized to give consent on the adult's behalf
By deception
By threat
By intimidation5
The state now requires that each county's Department of Job and Family Services prepare a memorandum of understanding related to responsibilities in cases of adult abuse, neglect, and exploitation.6
Creating a much longer list of mandatory reporters, Ohio requires7 that the following persons having reasonable cause to believe that an adult is being abused, neglected, or exploited, or is in a condition which is the result of abuse, neglect, or exploitation immediately report such belief to the appropriate county Department of Job and Family Services:
An attorney admitted to practice in the state of Ohio
An individual authorized in Ohio to practice medicine and surgery, osteopathic medicine and surgery, or podiatric medicine and surgery
An individual licensed in Ohio as a chiropractor
An individual licensed in Ohio as a dentist
An individual licensed in Ohio as a registered nurse or licensed practical nurse
An individual licensed in Ohio as a psychologist
An individual licensed in Ohio as a social worker, independent social worker, professional counselor, professional clinical counselor, marriage and family therapist, or independent marriage and family therapist
An individual licensed in Ohio as a pharmacist
An individual holding a certificate to practice as a dialysis technician issued under Ohio law
An employee of a home health agency
An employee of an outpatient health facility
An employee of a hospital
An employee of a hospital or public hospital
An employee of a nursing home or residential care facility
An employee of a residential facility that provides accommodations, supervision, and personal care services for three to sixteen unrelated adults
An employee of a health department operated by the board of health of a city or general health district or the authority having the duties of a board of health Ohio law
An employee of a community mental health agency
An agent of a county humane society organized under Ohio law
An individual who is a firefighter for a lawfully constituted fire department
An individual who is an ambulance driver for an emergency medical service organization
A first responder, emergency medical technician-basic, emergency medical technician-intermediate, or paramedic
An official employed by a local building department to conduct inspections of houses and other residential buildings
A peace officer
A coroner
A member of the clergy
An individual who holds a certificate issued under Ohio law as a certified public accountant or is registered in Ohio as a public accountant
An individual licensed in Ohio as a real estate broker or real estate salesperson
An individual appointed and commissioned under Ohio law as a notary public
An employee of a bank, savings bank, savings and loan association, or credit union organized under the laws of Ohio, another state, or the United States
A dealer, investment adviser, sales person, or investment advisor representative licensed under Ohio law
A financial planner accredited by a national accreditation agency
Any other individual who is a senior service provider, other than a representative of the office of the state long-term care ombudsman program
If a mandatory reporter as defined above fails to report suspected abuse, they could face fines up to $500.8 This fine, however, does not protect a mandatory reporter from potential civil liability if there is a breach of this statutory duty, or of any negligence in failing to report the suspected abuse. The law does protect a reporter, however, so long as the report is not made in bad faith or with malicious purpose, or with immunity from civil or criminal liability.9 Reporters are also protected from discharge, demotion, transfer, any negative work performance evaluation, benefit/pay/work privilege reductions, or workplace retaliation by an employer.10
The required report can be submitted to the Department of Job and Family Services orally or in writing, but if made orally, it must be followed up in writing.11 The report must include the following details:
Name, address, and approximate age of the adult who is the subject of the report
Name and address of the individual responsible for the adult's care, if any individual is, and if the individual is known
The nature and extent of the alleged abuse, neglect, or exploitation of the adult
The basis of the reporter's belief that the adult has been abused, neglected, or exploited
The Ohio Attorney General's office maintains a team to assist with combating elder abuse. Formal abuse reports may be reported to them at 800-282-0515.12

For more information about mandatory reporting, or for assistance in establishing internal procedures for your organization, please contact Sara M. Costanzo.
Sara M. Costanzo is a shareholder who practices in multiple disciplines, with an emphasis on healthcare collections. She has been recognized in Ohio Super Lawyers' list of Ohio Rising Stars and in Crain's Cleveland Business' list of Forty Under 40. Ms. Costanzo currently serves on the Ohio State Bar Association's Healthcare Committee, and is a frequent presenter on healthcare related topics.