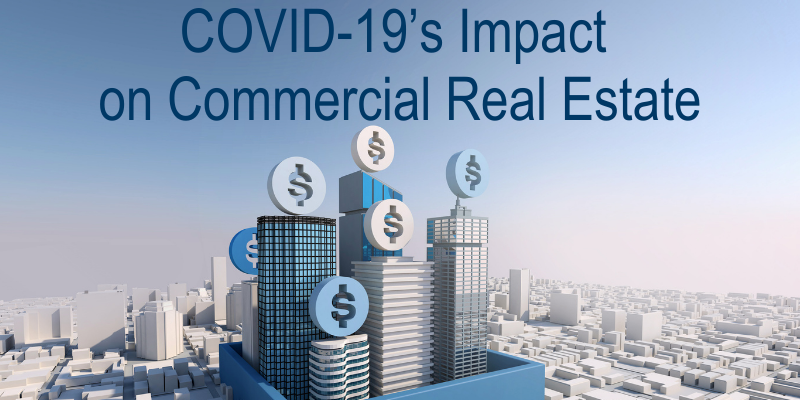 The COVID-19 pandemic has been disastrous for the already-weakened retail industry. In March, sales of retail purchases, which included clothing, restaurants, and bars, fell to the worse level in over thirty years. By May, the first COVID-19 retail casualty, J, Crew, filed for chapter 11 protection. Over the next several months, many businesses followed: Neiman Marcus, J.C. Penney, Hertz, GNC, Brooks Brothers, Sur La Table, Ann Taylor, California Pizza Kitchen, and in August, both Lord + Taylor as well as Men's Warehouse.
Social distancing and mass remote working has fundamentally changed the way people interact. These rapid changes have dealt an unprecedented blow to the commercial real estate industry. However, not all real estate sectors are performing in the same manner. Hardest hit are those industries with the highest concentration of people - hospitals, retail, and hotels. On the other hand, data centers and cell towers felt the impact less. This seems logical in light of the increased data usage from working at home. The long-term trend of consumers steering away from malls and shopping centers was only accelerated as people changed their spending ways from brick and mortar stores to online. This has boosted the demand for industrial space (thanks Amazon!) while crushing the traditional retail store-based approach.
Navigating the Crisis
While many commercial real estate owners were caught off guard, those who seem to weather the storm were those who adapted the quickest and remained flexible. Many grocery chains, for example, are offering curbside or home delivery.
Pantryshop.com
™, by Pepsi Cola, offers "Pantry Kits" delivered to your door that incorporate a bundle of commonly purchased food staples. According to the research company Bain & Company, only 4% of the pre-pandemic grocery spending occurred online. That number could triple. Will this shift only be temporary? Humans have a tendency to take the path of least resistance, so it's possible some of these changes are here to stay.
Future Trends
Certainly, one of the most recognizable changes that have occurred is the "hybrid home office," with workers spending two to three days a week at home. A study from
AvidXchange
found that only 37% of American companies were equipped to work remotely from home.
When the crisis abates, it is estimated that on average, we will see a 25% decrease in demand for office space. Not all is lost, however. The shift to e-commerce may also further boost already high demands for industrial space. Newer companies and "upstarts" may have a real advantage as the availability of subleasing rises. Leases designed with additional flexibility with space and lease terms may help support the struggling office space sector.
Bankruptcy Trends
The commercial real estate industry has historically lagged the broader economy by at least two quarters. However, the pandemic may have reach deeper than we can estimate. According to Epiq Systems Inc., August 2020 chapter 11 bankruptcies rose 17% over August of 2019, a mild rise with government and banks providing help with liquidity relief at a reasonable cost. Harder-hit smaller businesses with less robust programs will likely see an increase in bankruptcy filings, especially in the retail, entertainment, and travel industries - All of which directly impact the commercial real estate arena.
Conclusion
Commercial real estate effects everyone - where we shop, live, work, and play. What was a robust industry six months ago is now in unprecedented territory. The depth and breadth of the economic impact on the commercial real estate sector is uncertain. However, behavioral changes that will lead to significant space becoming obsolete in a post-coronavirus environment.
This blog is not a solicitation for business and it is not intended to constitute legal advice on specific matters, create an attorney-client relationship or be legally binding in any way.