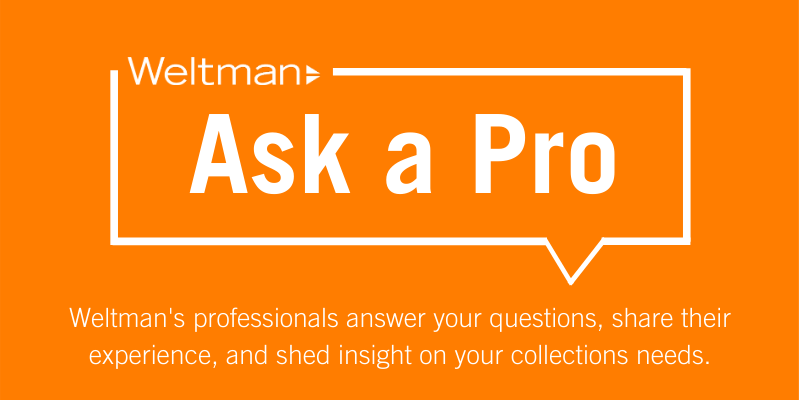 The commercial collections process can intricate and requires a sense of urgency. What does this mean to your organization? Preparedness is vital in maximizing your recovery – from understanding when to place a file in collections, to compiling the proper documentation to do so. But, how do you navigate through the various questions that arise throughout the process? Simply
Ask a Pro
.
Join us on July 15th from 11:00 am to 12 pm EST as our experienced dual-panel dives into your most intricate questions, providing insight on your unique situations. Shareholder and commercial collections chair,
Jim Kozelek
, and director of commercial collections,
Shawna Chambers
will taking your questions as director of business development,
Chris Kimes
, moderates the session. This virtual, interactive session will allow attendees the opportunity to ask our pros their most daunting commercial collections questions.
About the Ask a Pro Series:
Weltman's Ask a Pro Series is an ongoing, virtual Q&A featuring our own in-house attorneys and industry professionals. The series will address some of your most popular questions regarding creditors' rights – from general best practices for your portfolio to new trends and insights, and even specific case examples.