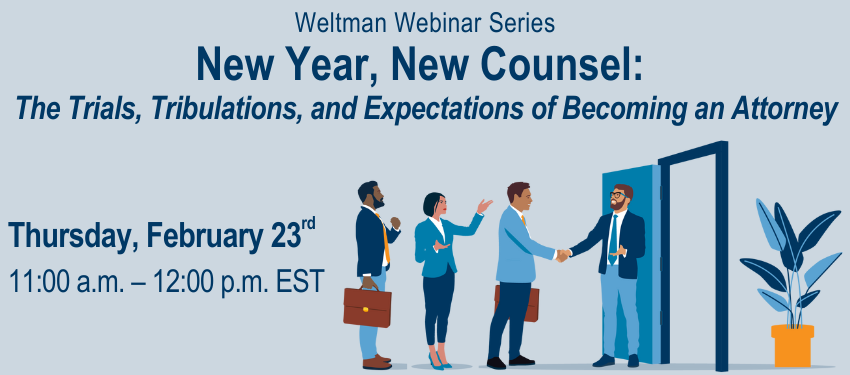 Three of Weltman's newest attorneys (starting in 2022) span from Cleveland and Columbus, Ohio, to Philadelphia, Pennsylvania. This talented group of ambitious people work within several of our business units, including
consumer collections
,
real estate default
,
subrogation
, and more.
After working at the firm for several months, we had some questions:
What's it like passing the bar in your area – and how is this next chapter?
What's it like working in creditors' rights law?
Being a first-time lawyer, what advice and experiences can you share with clients, colleagues, and students studying to be an attorney?
And so much more – including their experience working with clients at Weltman, Weinberg & Reis!
Join us on February 23rd from 11:00 a.m. – 12:00 p.m. EST as managing partner Chuck Pona moderates this specialized webinar. Submit your questions when you register!


Meet the Panel:
AJ joins the firm's consumer collections team to support financial institutions including banks, credit unions, and credit card companies. He possesses strong experience, having worked as an associate attorney with another law firm in Columbus, Ohio. He also served as a clerk for two practices while attending Capital University Law School. Outside of consumer collections, he's well-versed in criminal defense, family, and estate law. Learn more about AJ
here
.
---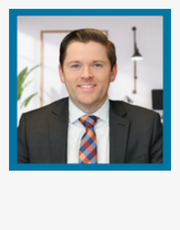 Cameron Deane
Cameron is a member of the Consumer Collections group, with a focus on subrogation matters, as well as creditors' rights in bankruptcy proceedings. Cameron's trial advocacy skills aid in maximizing recovery in subrogation claims. His thorough understanding of the bankruptcy process allows him to develop cost-effective recovery strategies that protect his clients' best interests. He prides himself on anticipating opposing counsel's next move to develop the best litigation strategy to benefit his clients. Learn more about Cameron
here
.
---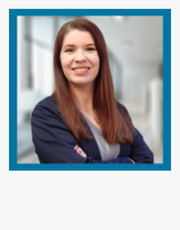 Megan Katz
Megan brings a top-tier law education and diverse work experience to the Weltman team. She joined the firm's real estate default group with a focus on evictions and foreclosures. Highly regarded for strong emotional intelligence and communication skills, Megan has the ability to foster collegial relationships with everyone she interacts with, from clients and co-workers to opposing counsel. Learn more about Megan
here.